Residential
Discover the latest remodeling trend that can give the look of a full bathroom remodel in a fraction of the time, with no demolition required! "Thin Tile" is the latest in European design technology. This extremely durable tile surface can be installed in just 1-2 days over your pre-existing shower and bathtub tile, creating an entirely new look in as little as 24 hours.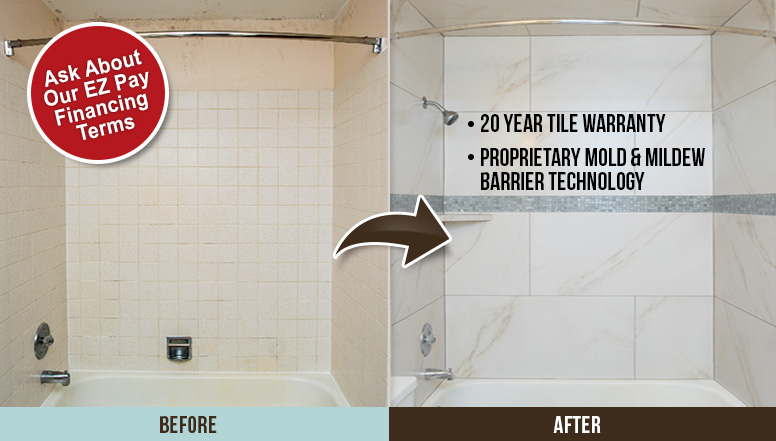 We are one of the first to offer this groundbreaking service in the United States. Get started on your redesign, or read more below to learn more about Thin Tile!
What is Thin Tile?
Thin Tile is a high quality kiln-fired porcelain that has become very popular in Europe for its durability and modern design. Compressed at thousands of pounds per square inch, this super-thin porcelain tile is extremely durable and can be
applied quickly over preexisting tile!
Installed with a patented water- and mold-proof barrier between the new and old tile, Thin Tile provides a seamless redesign to your home's current appearance, allowing you to modernize it without paying the price of a bathroom remodel or dealing with the nasty consequences of demolition and reconstruction.
Standard tile is anywhere from 3/8" to 1/2" – that's very thick! Thin Tile's superior quality and durability is available at a fraction of those thicknesses, ranging from 3 1/2 mm - 5 1/2 mm.
Benefits of Thin Tile
Thin Tile is an exceptionally strong yet super thin Italian porcelain tile that is layered on top of your preexisting tile that offers several advantages:
Convenience: Thin Tile goes over your preexisting tile so no demolition is required and it is installed in just 1 - 2 days!
You have more security against leaks and water damage because there is a patented waterproof and mold-proof barrier that acts an impermeable membrane between the pre-existing tile and the new tile.
Each piece of Thin Tile is treated with an antimicrobial coating to prevent mold and bacterial growth. Since the surface is hydrophobic, it repels hard water and staining, making it easier to clean and maintain.
This Italian Porcelain is manufactured to last a lifetime! Nothing is better than Porcelain - it's harder than granite.
Thanks to its large tile format, it results in faster installation and fewer grout lines, which saves time and material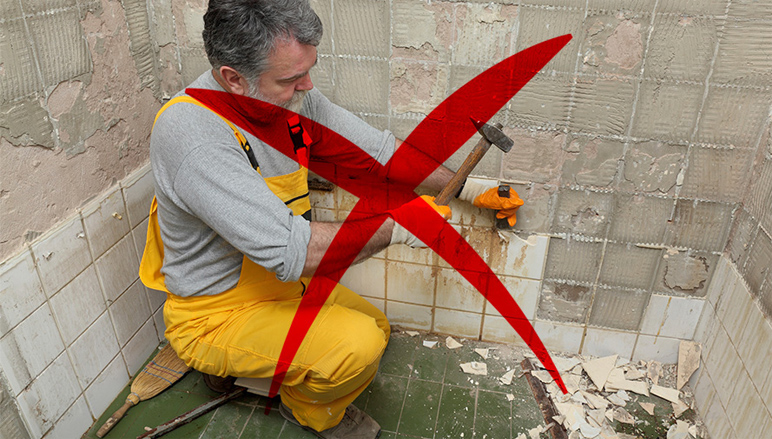 Design Options for Thin Tile
Thin Tile is available in a range of styles and sizes, including large tile sizes, which are an excellent addition to a modern home. With fewer grout lines, there are fewer places and opportunities for damage to occur to the tile if the grout is not maintained properly.
Thin Tile is available in large sizes, which can be resized to create variety.
Available sizes:
Available thicknesses:
Stainmaster® Grout and Thin Tile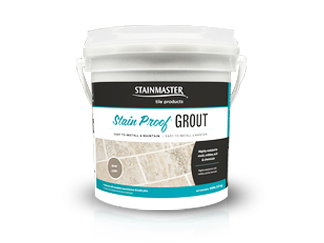 With Thin Tile installations, only the highest quality Stainmaster® Epoxy Grout is used. Epoxy grout is pre-sealed, making it resistant to stains, mold, mildew, and water. It's also available in a wide variety of styles including metallic designs.
What Does It Cost to Re-Style Your Tile?
The cost of your Thin Tile installation depends on the size of the job, and design you desire. We offer financing options to qualified customers.