Why Re-Style Your Tile Instead of a Complete Bathroom Remodel?
May 04, 2016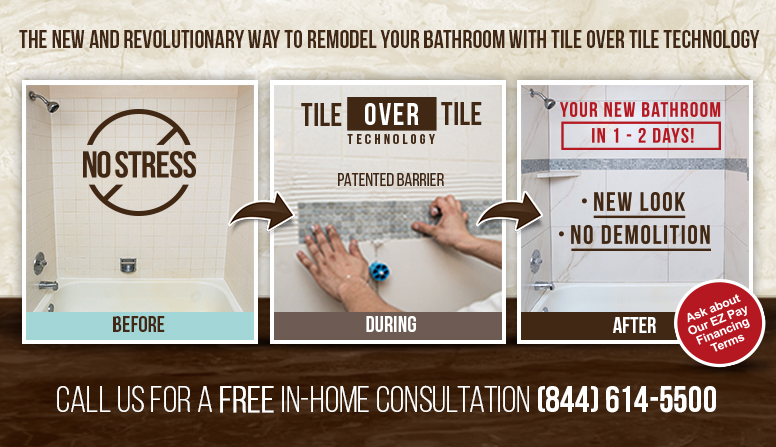 It is true that bathrooms get old and grungy with time, and it is sometimes necessary to do a renovation. You can get space, beauty, and comfort after home improvement work, but the process is what worries homeowners the most. Remodeling an area in a house is always stressful and even frustrating. It implies a lot of work and time, plus, it totally changes the routine inside and outside the home. It takes a lot of stages to complete a renovation, and the demolition process means noise, dust, and debris. Removing tiles is irritating! Sometimes they break, and you can end up with half of the tile glued and the other half in your hand.
You do not need demolition anymore. Experts have found a way to simplify this annoying process. There is an easier way to give a fresh look to your bathroom with much less effort.
Re-Style Your Tile uses Thin Tile, the newest technology for bathroom re-styling, which was created in Europe. Homeowners can now forget about the dirty task of tearing down walls and cleaning up the remains. Remodeling can now be done in a short time and with little effort with Thin Tile. As its name indicates, it consists of very thin tiles made out of Italian porcelain, which are manufactured to last a long time. Homeowners do not need to remove the old tiles. This durable solution for deteriorated bathrooms has it all to make your life easier. Thin tiles are placed on top of your bathroom's preexisting tiles. Since Thin Tile has larger dimensions, they help diminish the quantity of grout lines and make the coverage faster by using fewer panels.
Demolition adds time to any remodeling work. Placing tiles over the old ones can save you time and money. As you do not need to wait for demolition, you can see the results more quickly. Re-Style Your Tile gives you that time back to enjoy your brand new-looking bathroom. Besides, a smaller number of grout lines will make it easier to maintain a dirt-free bathroom.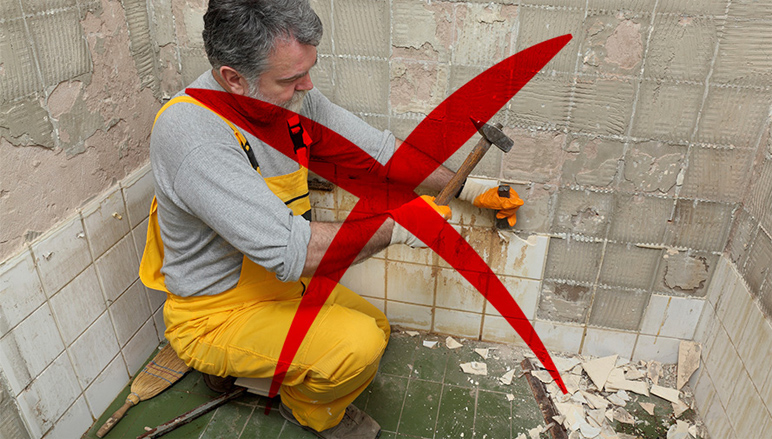 You might think that placing tiles over the old ones could make your bathroom walls look uneven, but with Thin Tile, this is not a problem. Their delicate, yet strong and long-lasting qualities result in a uniform surface. With the help of a patented adhesive that creates a perfect waterproof membrane and is mold-proof, the new tile is placed on top of the old tile, providing your bathroom with a new look. We then use StainmasterŽ epoxy grout, which is also water proof, to fill in the grout lines and angle joints. These qualities are a time-saver for the homeowner, simplifying cleanup and guaranteeing the least amount of effort for cleaning. These high quality products also help you ensure the durability of your investment.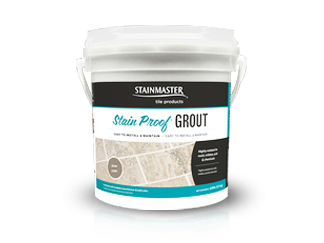 Thin Tile installation not only drops your expenses but also helps the environment. The use of the previous tile helps reduce the amount of non-recyclable waste by using the old tiles as a bed for the new ones. At the same time, the thinness of the tile saves a lot of material that can be used to produce more panels, also reducing waste. So if you consider yourself a green person, this could be a good choice for you and your family.
Re-Styling is the new way to get the comfortable and fashionable look you need for your bathroom within one or two days. It is an ecofriendly solution that caters to your limited schedule. Although you will see the transformation occur quickly, it will not take away the pleasure and fun of choosing materials and personalizing the style you want to see in your bathroom every day.
Does your bathroom look dingy? Do you need a fresh look for your bathroom walls? Then, Thin Tile installation is the solution you've been waiting for. This new technology provides a renewed bathroom with no demolition and no stress. If you want to learn more about Re-Style Your Tile or if you want to schedule a free quote, then call us directly at (844) 614-5500 or fill out the Request a Quote section at the bottom of this page. We look forward to serving you.